Insights
Driving Analytics Adoption Q+A: Your Questions Answered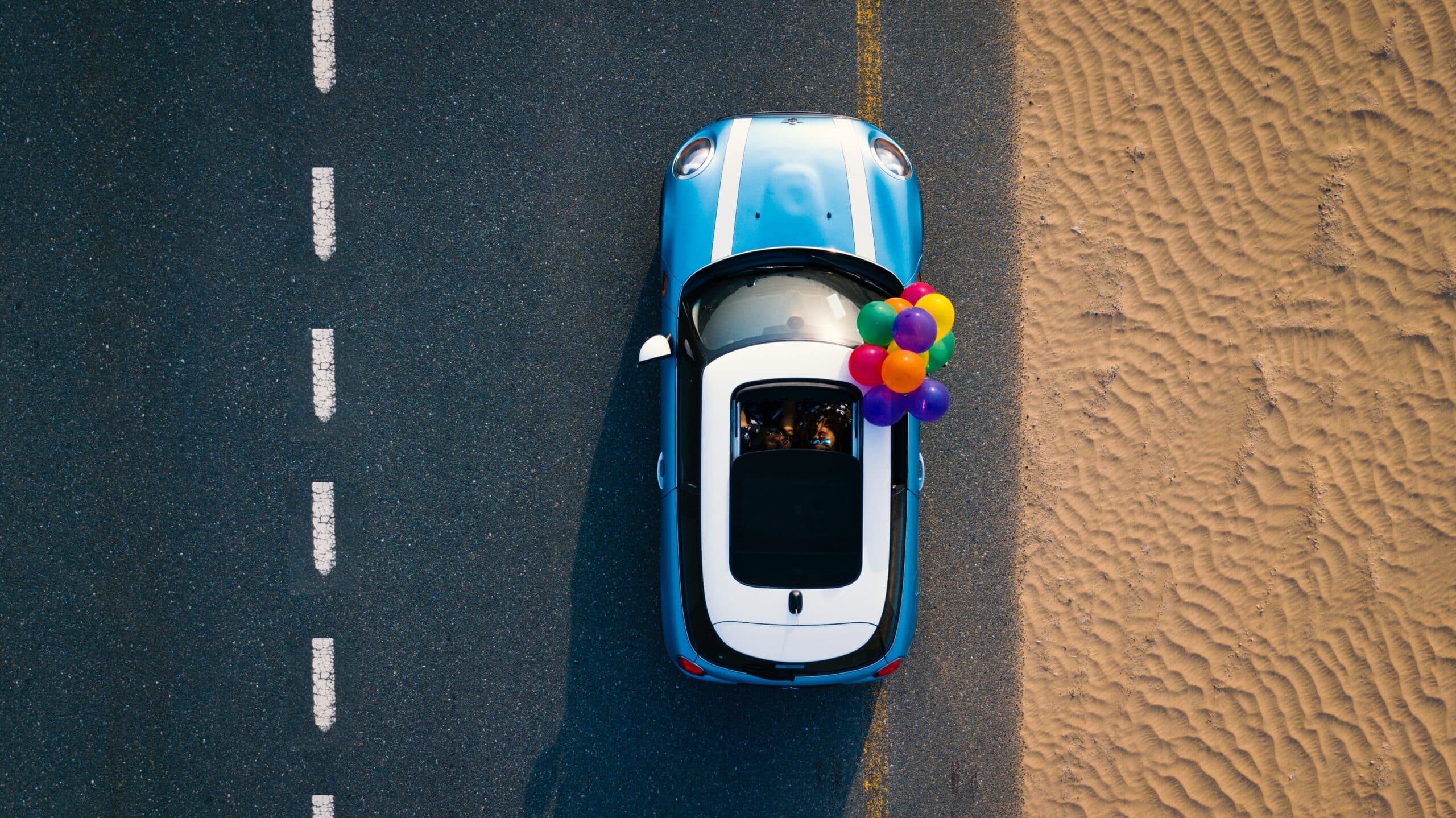 At our Driving Analytics Adoption webinar, Datatonic had the pleasure of welcoming data experts, Rachel Purchase, Head of Data Product, Insights and Data Science at Admiral and Hannah Davies, Head of Data Academy at Admiral.
Along with Datatonic's Head of Analytics, Rahul Prasad and Datatonic Academy Co-Founder, Amber Cella, they discussed the various ways to increase analytics adoption at scale across your business.
Analytics Adoption
Most companies know that staying up to date with the latest tools is important. Working with the best tools available makes work easier and more efficient for tech teams. Companies need to make the most of the useful data available to them, and one of the first steps towards this is better tooling that can accelerate the time to insights. 
However, a recent Gartner, Inc. survey found that 87.5% of organisations classified their data maturity as low, with many large organisations still reliant on spreadsheets for analysis. Investing in new tooling is only worth it if business users are enabled to use the tools available to them. While 63% of businesses are increasing their digital transformation budgets, the adoption rate for BI and analytics tools is still only around 25-35%.
During our webinar, the audience gave us great insights into some of the common questions businesses might have when looking to increase analytics adoption, ranging from the best tools for documentation to getting company and HR backing for new organisational structures. Read to find out what our experts said.
Q + A: Your Questions Answered
What has been the

biggest challenge

in the Admiral analytics adoption journey so far?
Rachel: For us, it's been about hearts and minds across the whole journey. If we go right back to the beginning, for example, when we were starting, we were pretty much a completely on-prem-based company so we had all of our own data centres. We were really excited but we had to go to security and say we're going to the cloud and we're going to put all of our data there.
For businesses that are yet to have that conversation, it's all about people: convincing security and talking to your end users who are attached to their existing tool stack. You've got to think about people if you want to drive adoption. I think that's our biggest challenge and we probably learned too late. It took us two and a bit years to start the academy and that was probably two in a bit years too late.
Hannah: It's about recognising that you can get excited about new tooling but not so excited that you lose your objectives. Making sure that you're clear on what you want at the end and thinking about that journey to getting people through it is key. It's great to win people over with a fancy tool, but when they're attached to the tooling that they have today or the way that they work today, it can be a hard journey. Your teams have to be at the heart of every decision you make and come into it, thinking what would I do in that situation, what would I want from it, and how do we leverage that to make it successful?
Should companies have a centralised BI development team as part of their CoE?

If so, how do you manage this team and their long-term work versus the ad-hoc and quick turnaround data analysis?
Rahul: I've definitely seen some clients wanting to have a centralised BI team sitting under a Center of Excellence and especially an Analytics Center of Excellence. If you have a mature BI team who has a very well-defined set of processes, it's not too difficult. If you're just starting out, you need a very well-structured governance plan around how you would manage this team. 
What I've seen work quite nicely is having someone from the analytics team actually sitting as part of the Center of Excellence so the communication channel between those two groups or teams is almost seamless.
For ad hoc and long-term reporting, this depends on the project. If it's a pure BI project, I don't see why it would be a problem if you've given the team autonomy around how they can go and deliver these solutions. Ad hoc analytics can be a slightly tricky one, especially on the BI side of things as we now have self-serve and also some of the large organisations also want to retain more ad hoc analysis. It's a tough decision to say "You can only do one or the other". 
You have to find a balance between how you would do ad hoc analysis and at the same time give people regular reporting. The concept of having golden reports has worked quite nicely for me in the past, having well-vetted reporting solutions that have gone through proper code review, approval from various team members, etc. This is like your golden area where you know the numbers are not going to change and then you can use this for ad hoc analysis.
Rachel: At Admiral, we have a centralised BI team as part of the CoE. The first important thing to consider if you're going to do that is "What's their purpose? Why are they there instead of sitting out in your business?". For us, there are a few reasons but one of the big reasons is that we're a financial services company. This means that we're very heavily regulated and we have to do a lot of regulatory reporting. There's a significant amount of rigour that goes around that and it spans the entire business, not just a single business unit.
We assign that reporting to that central team, which means it is alongside best practices and those longer-term projects that the central team does too. One of the risks of course if you have a central team just focused on best practices is that they get out of date with their own skills because they're no longer doing complex BI work. 
By its nature, the regulatory reporting and critical work that we're assigning to them can be very ad hoc with last-minute requests. That can be disruptive and so you just have to think about your ways of working carefully to make sure that you factor in an expected level of disruption to these sorts of long-term projects.
Do you need to bring in

external trainers

to set up a Data Academy?
Amber: From our side, a big part of what we do at Datatonic Academy is enabling long-term sustainable upskilling solutions. There are lots of ways of approaching that; one way we do it is through "train the trainer" programs. We enable companies to have their own experts internally. Those people might not be full-time trainers; there are definitely other ways of doing it but it's adding a string to the bow of your employees who have either a natural interest or a natural talent in teaching, training, and knowledge sharing.
The investment certainly is more front-loaded if you're enabling those experts and those instructors but you don't need to hire a dedicated team of instructors. Some businesses want an in-between solution where companies like ourselves come in and work with you over twelve months, two years, or three years to offer regular refresher training to blend tailored training courses that you know use all of your tools and use cases. 
How can companies

sell a data academy to their HR team

? The investment can be quite big and far-reaching. What's the pitch to get the wider team members on your side? 
Hannah: For us, It didn't take a lot of investment upfront because we found great people, already at Admiral, willing to help out; we do have trainers inside of the team but we also utilise people across the business with secondments into the Data Academy part-time. We have a business where new starters start all of the time and people are already doing some of that training for us, so that space of people who could do it was quite large. 
There's so much out there in terms of content such as great webinars like this but also really technical content on YouTube. There's lots of material out there but there are also probably some great talented people across the business who might just need a bit of support in being confident to deliver something; that's not always a dedicated trainer. It could just be somebody who loves public speaking or being able to coach somebody through a problem. 
Learning and Development have always been a key part of our business. We have a centralised Learning and Development team that covers the whole business as well so it's been well-received here because we're people-orientated and focused on learning and developing careers. So, the Data Academy wasn't a hard sell, coupled with the fact that it's not a huge team of 20 people that you're trying to bring in. 
If you can focus on achieving value fast, and showing the benefits outweigh the cost, you just need to find a sponsor in the business who supports it and thinks about the benefits in terms of value who can help get you over the line.
What are the

tools for documentation

you would recommend to create a good Center of Excellence?
Rahul: We have found Lucidchart working very nicely. We also use Miro boards. There is also something called Lucidspark as well that's more for wireframing and building storyboards. Most organisations also have a front-end or user experience team as well so they might be using things like design wireframing tools. Those are some of my personal favourites but I would always recommend reaching out to some of your team members to see what they are already using.
Rachel: We're using very different tools for our primary documentation; we use Confluence because it links into Jira and so it works through our flows of work and then we use Collibra which works very well.
What is the tool stack you use in the Datatonic Academy or do you adapt to what the client company has?
Amber: Our Academy trainers have experience with Google Cloud, AWS, Azure and related technologies (including Cisco, Juniper, dbt, etc.). We offer a number of standard courses across these and provide customisation to maximise relevance to your business. This includes building in business-specific use cases and hands-on projects in addition to emphasising or de-emphasising topics.
We also offer fully custom courses and learning paths which we build to fit your requirements. Once we have scoped your training needs and understood your tech stack, we adapt our offering to fit. Where you require training that's outside of our specialisms (data + AI), we have a number of partners we work with who can provide high-quality instructor-led training (e.g. for Project Management or related non-technical learning paths).
Summary
To be successful in driving adoption, you need to be holistic in your approach by understanding it from the perspective of people, processes, and technology. 
New tooling can be a game-changer for improving your analytics capabilities, but it will only have a significant impact if you are able to drive adoption at scale across your teams. This can be done through:
Adopting an Analytics Center of Excellence to implement best practices and increase governance

Using a training partner such as Datatonic Academy to upskill and increase familiarity with new tools

Developing an internal Data Academy to ensure constant upskilling support 
Looking for support on driving adoption at scale? Watch our webinar here if you haven't already!
Find out more about training and upskilling at datatonic.academy, and get in touch here if you are considering developing an Analytics Center of Excellence, or for any other analytics projects.