Insights
Big Data LDN: Our Top Insights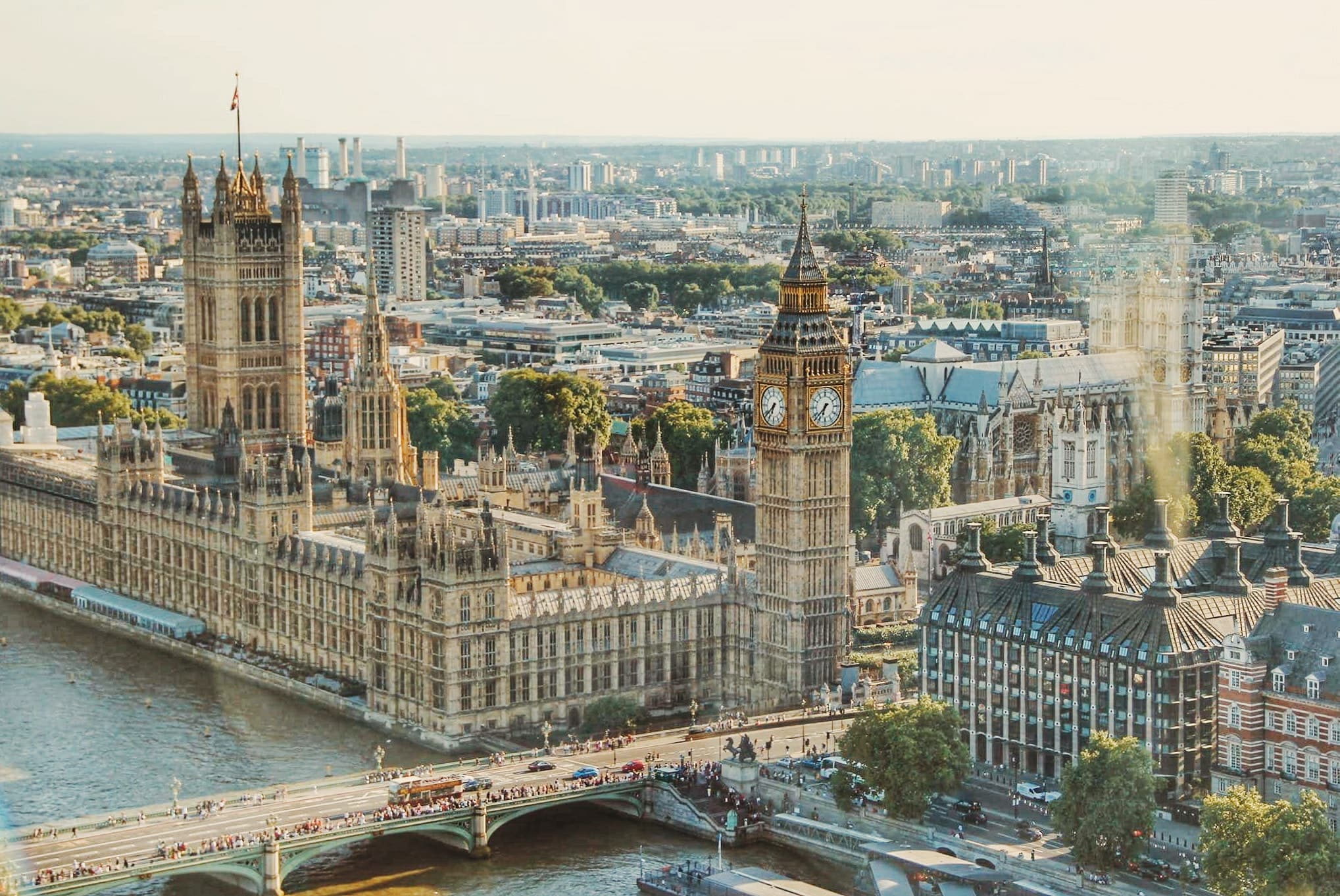 Big Data LDN is the UK's leading free data, analytics + AI conference and exhibition, hosting leading data, analytics + AI experts, discussing how they deliver their most effective data-driven strategies. 300+ speakers and 10,000+ attendees from businesses around the world discussed their most pressing data + AI challenges and the brand-new solutions they have developed to solve them. 
Our team was invited by Snowflake and Fivetran to showcase how their technologies enable GenAI use cases, data monetisation, and deeper insights, and learned about the biggest trends right now. Have a read of the highlights of the two days of sessions below covering various sessions over the two days, from how to build strong data fundamentals before using AI, how to get started with the latest Generative AI technologies, to how to get your teams on board with a powerful data culture. 
1. Building strong data fundamentals
Setting the Foundations of Your Data Strategy to Maximise the Power of AI + ML
Successful adoption of AI + ML is increasingly essential for competitive success. Snowflake's Field CTO, Hilda Davies, highlighted how the right Data Cloud strategy can accelerate and scale your AI + ML adoption. This is particularly important with people rushing into innovative new Generative AI use cases, without considering their underlying data platform and best practices. 
Snowflake allows you to store large volumes of data, and run ML models directly on what you already have, without needing to make copies of the data, maintaining a single source of truth. The main message from the talk was an important one: as you rush into Generative AI, do not compromise on data governance principles, and ensure that you use a platform that gives security as well as efficiency.
Datatonic's Lead Data Architect, Ash Sultan, and Senior Analytics Engineer, Scott Hobbs, discussed how users can get started with data monetisation on Snowflake, enabling them to diversify revenue streams and increase the profitability of their data team. 
Data monetisation is a great way for any company to increase its revenues quickly, and Snowflake provides the right infrastructure to do this securely in many different ways. Find out more about our Snowflake Data Sharing package. 
Head of Machine Learning Engineering, Felix Schaumann, explored how to get started with Generative AI use cases on Snowpark. Businesses from all industries are unlocking the power of Generative AI with innovative new use cases. Snowflake is enabling companies to get started securely, without needing to worry about what happens to their data – see our Art of the Possible workshop for more information. Both talks will be available on demand soon!
Understanding people, processes and platforms
With Generative AI, the technology and best practices are constantly evolving, as noted in a panel discussion with Di Mayze, Global Head of Data and AI at WPP, Natalie Cramp, CEO of Profusion, and Richard Davis, Chief Data Officer of Ofcom. The discussion explored the evolution of data culture caused by the GenAI movement and the implications of generative AI on various aspects of organisations, such as workforce dynamics, decision-making processes, and the role of human creativity. 
Richard Davis discussed how internal analytics assistants and automation can rapidly improve operational processes, to allow workers to conduct more interesting tasks, rather than repetitive manual work. 
Di Mayze spoke about WPP's Generative AI roadmap, with a use case roadmap stretching as far as 2028. Addressing concerns about AI replacing jobs, Di said "You're not going to lose your job to AI; you're going to lose your job to someone who uses it". Di also stressed that CEOs need fundamentals before GenAI. 
With Generative AI, there are still currently lots of uninformed users, and it is important to educate your organisation, ensuring that technology is a tool to achieve your business goals, not the endgame product. 
"The AI had given their humanity back because it's allowing them to do the things that people are good at" – Richard Davis, CDO at Ofcom
The main takeaway from all speakers on the panel was that before getting started with Generative AI, your business needs good data fundamentals, and your team needs to understand data and AI more widely. Education is also required to share best practices, as well as the risks and how to minimise them. 
2. Using data science + Generative AI
How Harrods Hits Profitability Targets with Data Science + MLOps
Carys Lees, Head of Data Strategy at Harrods, shared Harrods' journey of building a data science capability in one of Britain's leading luxury retailers. Tasked with high targets in terms of business value, Carys shared how they went on a journey to delivering tangible benefits to the business.

AI and ML unlock many opportunities for retail, ranging from traditional AI + ML such as propensity scoring to more recent Generative AI solutions. Harrods discussed the need in retail to get the right data to the right people at the right time at the right cost. 
For them, this involves using data to predict the stock required for each size of luxury clothing items. This significantly impacts profitability; they do not want to understock a size and miss out on revenue by not meeting demand, but they do not want to over-order and have to significantly discount or throw away leftover stock at the end of the season. With AI + ML, they can optimise stock levels and locations. 
Different businesses with have different high-impact use cases depending on their current challenges. For other retail businesses, this could be using ML to enhance operations, such as demand forecasting, ad spend optimisation, and improving advertising audiences. Generative AI in retail also has a number of applications.
Every company needs its own GPT
As GenerativeAI takes the tech world by storm, companies must take control of their data, algorithms, and models. H2o.ai described how organisations now have the power to create Generative AI capabilities while maintaining their data integrity with fine-tuned state-of-the-art LLMs. Any business can develop a knowledge worker which maintains their data privacy and security and reduces the strain on internal teams, such as Analytics and HR. (Find out more about Generative AI use cases).
How Anheuser-Busch InBev Unlocked Insights on Tap with a Gen AI Assistant
Global beverage leader, Anheuser-Busch InBev, also spoke about GenAI, showing how it's transforming its workflows with AI assistants for automated and ad hoc analysis and insights. Instead of waiting hours or days for an analyst to run queries and develop reports, AB InBev's internal analytics assistant rapidly generates ad hoc questions, freeing up time for its data teams, and accelerating the time to insights for everyone else. 
An often overlooked point is that these assistants do not work a traditional 9-5; they can be used 24/7, and are never busy like a person would be. These analytics assistants can be used to remove the guesswork from the insight process and accelerate time-to-value.
Christelle Xu, Datatonic's Senior Global Product Manager, presented how simple it is to set up an analytics assistant to rapidly reduce the strain on your internal analytics teams and provide quick insights across the business. 
This will enable your analytics team to focus on more human-centric tasks such as planning new ways to improve customer experience, or collaborating with other teams on their analytics-focused tasks, rather than spending time manually compiling required data and developing reports. Stay tuned for the full talk.
3. Enhancing culture and adoption
The building blocks of data culture during transformation
Aside from Generative AI, data + AI leaders spoke more widely about their current and upcoming data initiatives. Admiral's Head of Data Academy, Hannah Davies, discussed what people mean when they say data culture and transformation, and how businesses can adopt tools, and initiatives successfully.
Companies often roll out new tech without changing the behaviours surrounding them. Change programmes must consider all aspects of an organisation, especially the people. People are at the heart of everything, and we use data to improve business outcomes and form insights and actions.
This is a collaborative and holistic process across various departments. Quoting Walt Disney, Hannah presented that "The way to get started is to quit talking and begin doing". New initiatives require support from across the business, and this doesn't need to be a data team; it can also be from marketing or recruiters who have ideas about how data could help them. Find out more about analytics adoption in our recent webinar with Hannah. 
Prioritising Responsible AI
With the rapid advancement of new technologies, the need to develop them safely and responsibly must not be forgotten. 
Many companies discussed the goals of Responsible AI, roles in Responsible AI, and the first steps for businesses to achieve more Responsible AI, especially when it comes to using Generative AI. This includes concepts such as keeping a human in the loop and ensuring that data maintains its privacy without becoming public due to training a model. 
To implement Responsible AI successfully, these models must also be fair and unbiased to prevent any issues down the line, and governance principles must be embedded throughout, reiterating the importance of accountability, privacy and compliance. In the future, as AI systems develop and become more widely used, businesses must be even more careful about how they store their data and customer data, as well as being selective over which data they use to train their ML models. 
Conclusion
Big Data LDN brings together thousands of the brightest minds to discuss the latest challenges and solutions within data + AI. While the focus this year was undoubtedly the impact of Generative AI, the need for strong data foundations and best practices is crucial to ensuring successful adoption. Furthermore, ensuring your business is enabled with the right skills and knowledge will accelerate your data initiatives, and help you to achieve business value faster.
Datatonic, 5 x Google Cloud Partner of the Year, is the leading cloud data + AI consultancy for the world's most ambitious businesses, challenging traditions to deliver tangible innovation at the leading edge of Google Cloud. Request a free Generative AI workshop, or to discuss your current challenges or a project you have in mind, contact us.